Welcome fellow OCS fans.  Tuesday has rolled around again and before we know it school will be in full swing in a couple of weeks.  For my post today, I have another Halloween stamp from High Hopes Rubber Stamps called Standing Witchy Poo with Kitty.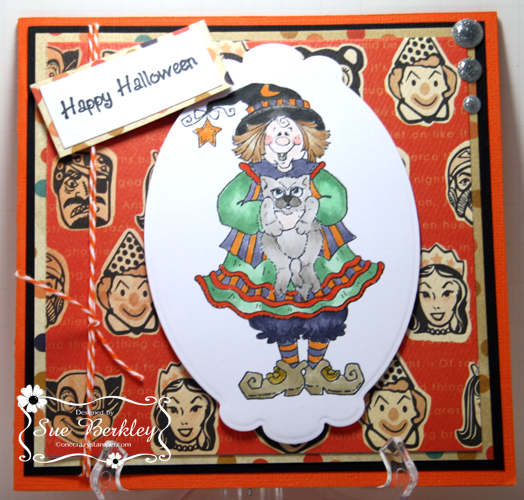 Supplies used:
There is still time to play along with this month's Fall/Halloween challenge for a chance to win 2 High Hopes Rubber Stamps of your choice.
For any crafting supplies you need you can find them at One Crazy Stamper, and for High Hopes Stamps, you can find them at the High Hopes Website
Thanks for stopping by.  Have a great day and try and find some creative time.
Hugs;