Welcome OCS fans;
September is over in a few more days and before we know it, Halloween will be here.  For today's card I have used the adorable stamp from High Hopes Stamps called "Witchy & Friends".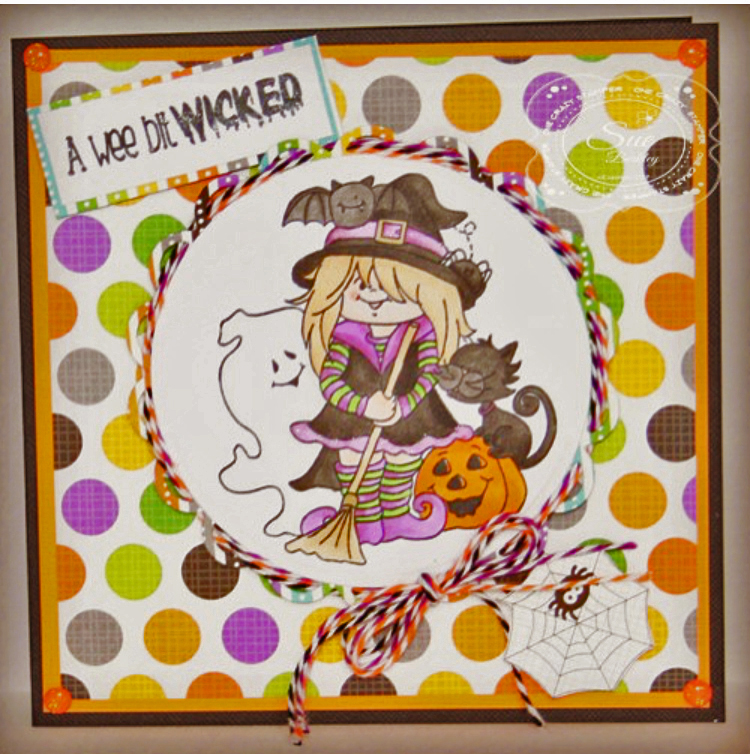 Supplies used:
Stamps:  Witchy & Friends, Wicked — High Hopes Stamps
Paper:  XPress It Blending Cardstock
Copic Markers:  Skin:  E0000 – Floral White, E000 – Pale Fruit Pink, E00 – Skin White, R20 – Blush;  Hair:  E53 – Raw Silk, E51 – Milky White, E50 – Egg Shell; Dress:  YG06 – Yellowish Green, YG05 – Salad; Hat:  V04 Lilac, V06 – Lavendar; T7 – Toner Gray No. 7, T6 – Toner – Gray No. 6; Broom: E30 – Bisque, E31 – Brick Beige; Pumpkin:  YR16 – Apricot, YR15 – Pumpkin Yellow; Bat, Cat & Spider:  T8 – Toner Gray No. 8, T6 – Toner Gray No. 6, T5 – Toner Gray No. 5; Ghost:  W00 – Warm Gray No. 00, W0 – Warm Gray No. 0
Spectrum Noir Glitter Pens:  Clear Overlay
As there is still time do enter this month's Fall/Halloween challenge.  We would love to see your entries.  For any supplies that you might need or want, check out Lora's OCS online store as well as the brick & mortar.
Until next time, happy crafting.
Hugs;