Welcome back OCS fans;
As well as being July 1st, it is also Canada Day and yes Canada is officially 150 years old.  We have a new challenge here at OCS for July which is "Anything Goes". For my card today, I have used Wart's That Frogs.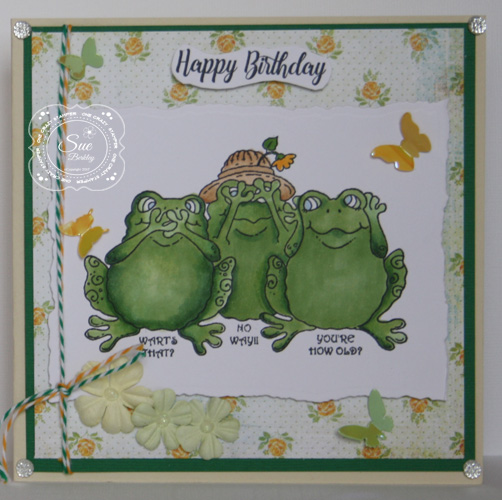 Supplies:
There is plenty of time to enter this month's "Anything Goes" challenge for a chance to win 2 unmounted High Hopes Stamps of your choice. Do check out Lora's One Crazy Stamper store (online and brick & mortar) for any supplies that you might need or want.
Until next time, happy crafting,
Hugs;