Welcome back OCS fans;
Hope you all had a great weekend.  At least we had a reprieve from the rain and had some sunshine for a change.  For today's card, I have used the adorable Elle and Elmer from High Hopes Stamps.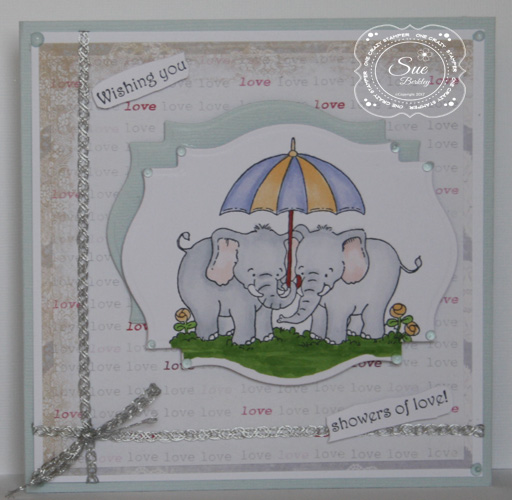 Supplies used:
There is still plenty of time to enter this month's "Anything Goes" challenge for a chance to win 2 unmounted High Hopes Stamps of your choice.  If you need any supplies check out Lora's OCS store.
Until next time, happy crafting.
Hugs;